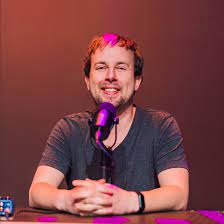 We are pleased to announce that our closing keynote speaker for IGeLU 20123 is Jeroen Baert. His presentation is titled – Generative AI – Possibilities and concerns
Like most people his age, Jeroen Baert is 35, and like slightly fewer people his age, he is a computer scientist.
He jokes, codes and expresses his opinions. In the newspaper. On a stage. On Twitter. On Mastodon. On radio or TV. In podcast Nerdland over science and technology.
Jeroen Baert effortlessly injects self-mockery and sarcasm into the world of computers. Because where science and humor intersect, he feels like a fish in water.
For more information go to https://mtgsked.com/p/36508/s
Don't forget to register at https://igelu2023.org/page/registration
Dave Allen
on behalf of the IGeLU 2023 Program Planning Committee