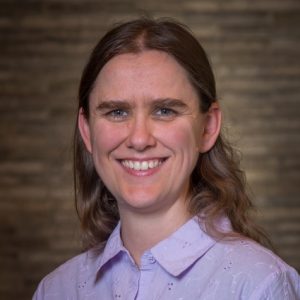 Today we received the tragic news about Christine Moulen who passed away on Saturday November 11.
Christine was one of our most renowned colleagues because of her skills and knowledge on Aleph worldwide.
Many colleagues know her name only by reading all the valuable and thorough contributions to the Ex Libris community.
She was rewarded the Azriel Morag Award 2016 for all of her innovations and efforts to improve and enhance Aleph functionality for libraries.
I met Christine during the IGeLU 2016 conference in Trondheim, where she received her Azriel Morag Award. Typically Christine, she used part of the money that came with the price to pay for her expenses to come to collect her award in Norway. It was so special to finally meet that woman that I already felt acquainted due to following the Aleph-500 discussion list for more than 15 years. She was one of the most active and reliable sources of informations and assistance for colleagues having questions, problems or ideas to fulfill needs at their library.
Christine Moulen is, has been and will always be a NAME within the International Ex Libris Users Community that stands for devotion, innovation, creativity, reliability, modesty and professionalism. She has set a standard for many of us on sharing your ideas, expertise and results. All who have been active in this community will recognize that whenever you came across her name in reading the Aleph-500 list postings, you knew it was first class information you could use for your own institution.
On behalf of IGeLU I want to express our condelences to her family, friends and colleagues. We all have lost an icon!
Her institution, the MIT libraries, has published more information on Christine in this annoucement
Theo Engelman
IGeLU Chair