Registration for Zurich 2012 is open – you can register via the conference website. The conference is from 11th – 13th September.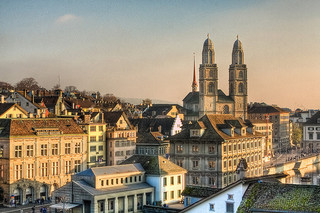 In a number of surveys Zurich has been named the city with the best quality of life in the world, and it's a bright, beautiful, and vibrant place – so we look forward to seeing you there in September!
We encourage you all to register early, and – even more importantly – to book your accommodation as soon as possible. Our hosts tell us that Zurich gets crowded in the summer, so you're advised to select a hotel as early as you can. In most cases rooms can be cancelled at reasonably short notice, so it's worth booking now even if you aren't certain you can attend.
Full details of hotels to suit a variety of budgets are available on the conference site.